Described by The Deli Magazine contributor Tracy Mamoun as "surprising, experimental, and fun like rock n' roll should be," Portland's Nasalrod is a collaborative vision. The intensity of drummer Spit Stix (a founding member of the seminal L.A. punk band FEAR) is a major driving force behind the spaz-rock and roll quartet. The band is currently performing its frenetic act in support of their upcoming split 12" record with Bay Area legends Victims Family.
Named after the bone in Screamin' Jay's nose, Nasalrod has found that originality and insanity can go hand in hand. Lead singer Chairman's sneering, kooky yet soulful vocals soar over a sound that is simultaneously melodic, violent and convulsive. Spit Stix, guitarist Mustin Douch, and bassist Mandy Morgan provide a sonic backdrop that is the twisted and theatrical heart of Nasalrod. Their full-length album Building Machines is a fun and furious blast of genre-busting punk derangement, full of on-a-dime rhythm changes, heavy riffs and shape shifting melodies that capture the madness that the band is known for.
Armed with their notoriously frantic live show, Nasalrod has shared stages with various acts such as Mudhoney, Melt-Banana, Mike Watt, D.O.A., Big Business, The Avengers, Torche, and Fear.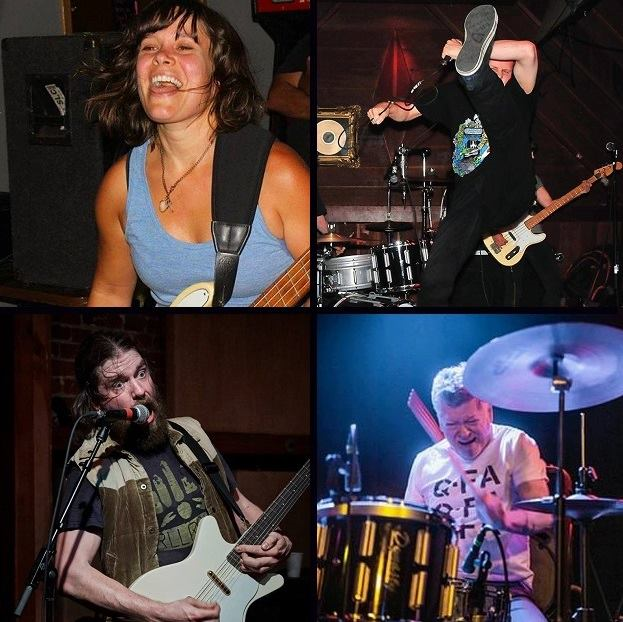 "The genre police will never close the case on Nasalrod. You can't call them punk because you'd be selling them short. They don't play noise rock because their songs have structure, even a dance-ability at times. You could almost call them a pop band, but they're way too heavy and aggressive. They're a band of musical masterminds that can't be caught." – Aris Wales, The Portland Mercury